II. Testing
The test was completed by loading a Buck Bio Culture pump air sampler for a Potato Dextrose Agar Plate and running the sampler for five minutes in the center of both the testing rooms and the control room.
The first samples were taken five hours after plants had been transferred into the rooms and 24 hours after the maintenance crew completed extensive cleansing.
Each weekly sample was incubated for 5 days before pictures were documented. The samples were incubated in the same room to ensure an accurate representation of growth patterns over the 4-week period.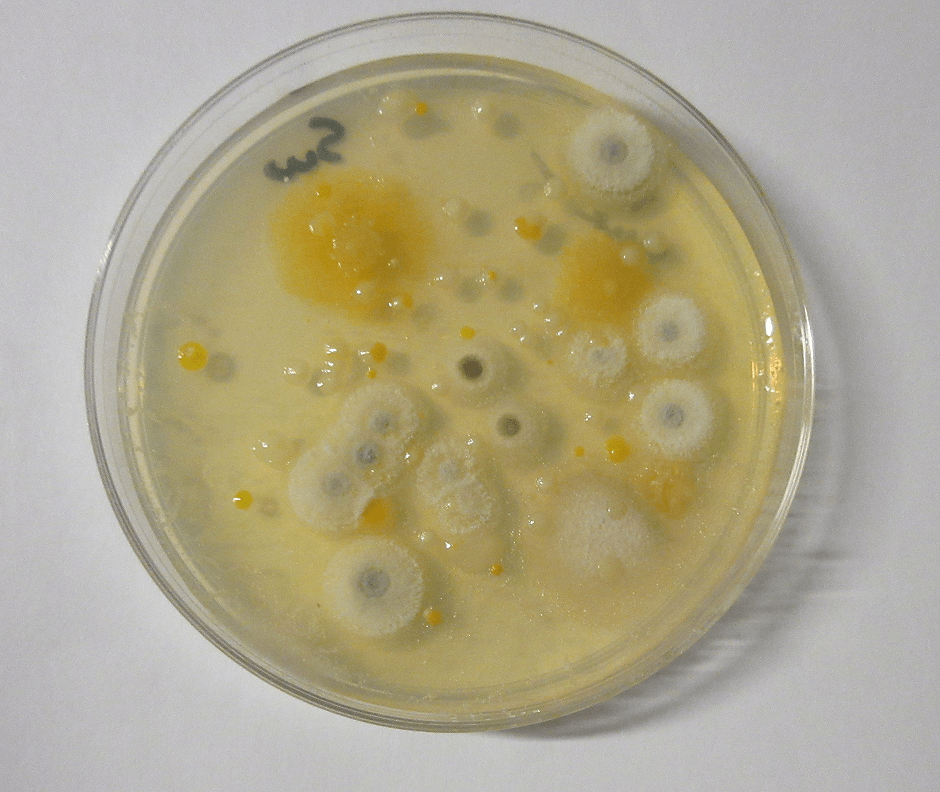 PCO with tio2 catalyst results after week 4